"They're alive! They're ALIVE!" I screamed with demented scientist glee. "Now I do know what it feels prefer to be God!"
Sorry. I couldn't assist myself.
Once I left for NYC earlier within the week, I used to be sure my little farmer-in-the-dell train of rising greens and herbs from seeds could be for naught. I anticipated to seek out dry plugs of grime within the pots I'd planted, with maybe a number of withered sprouts that had reached out their little arms to the solar, like an toddler for its mom, solely to be reduce down of their youth from parental neglect.
As a substitute I returned to Connecticut three days later to seek out most of my seedling desk a beautiful and startling shade of spring inexperienced. It was when wanting upon all that chlorophyll battling it out within the identify of survival of the fittest that the dialogue from Frankenstein, uttered by Colin Clive, simply burst from my mouth.
That was the herb pots. Sadly, I wasn't as fortunate with my mini hothouses, wherein I planted greater than 100 seeds together with a heapin' lot of hope. Truly, there's some life—if six whisker-thin, crooked filaments rely as life—exhibiting itself over within the onion part. However that's about it. The worst is the devastation in my summer season beans. Once I leaned in near seek for indicators of clever life in these 15 fertilized sod pods, I detected a candy stench, the olfactory love baby of caramel and moldy apples. I leaned in nearer. Yep, the beans had rotted. In my hubris to result in life the place beforehand there had been none, I'd drowned the seeds.
Alternatively, it might have been my sowing abilities. The instructions on the again of the seed packet stated to plant the beans individually. Sure that these directions had been supposed for the Widespread Man or uninitiated gardener (in any case, I did work on a farm as a child), I organized for group intercourse amongst my seeds, shoving three and 4 into every sod pod. In spite of everything, what are seeds besides dessicated reproductive organs, proper? I figured all they wanted was somewhat H2O and maybe somewhat Barry White and inside two weeks must have a veritable vegetal orgy. As a substitute, nicely, you'll be able to witness the destruction I've wrought within the photograph above. Clearly I might by no means be a pimp—and my future as a farmer is most assuredly hanging within the stability. At the least I've extra grist for my new tumbler composter. (One other story for one more day.)
Fetid pots or not, I'm undeterred. This morning I replanted the beans and the peas (I rotted them, too) and took the plastic tops off the trays. From right here on, my vegetation are going commando. No directions, no plastic cowl, no overheated nurseries. I'll deliver life to this home, dammit. Even when it kills me.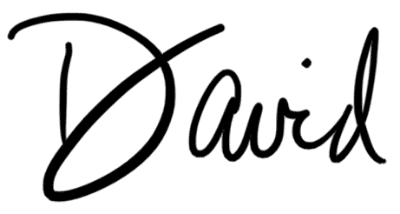 © 2023 David Leite. Pictures © 2013 David Leite. All rights reserved. All supplies used with permission.
>